Soffit & Fascia
What Exactly is Soffit & Fascia?
Soffit and fascia are the parts on the side and bottom of your roof that keep water and pests out
Nothing elicits more blank stares from homeowners than bringing up soffit and fascia during a roofing consultation. And it's understandable. Unless your home has suffered water damage from improperly installed soffit and fascia — or been infiltrated by pests or animals — it's not something most homeowners fret over or are concerned about. The simple explanation is that soffit is the material attached to the underside of your roof's overhang, while fascia is the material that covers the end of a roof's rafters. But as they say, a picture's worth a thousand words.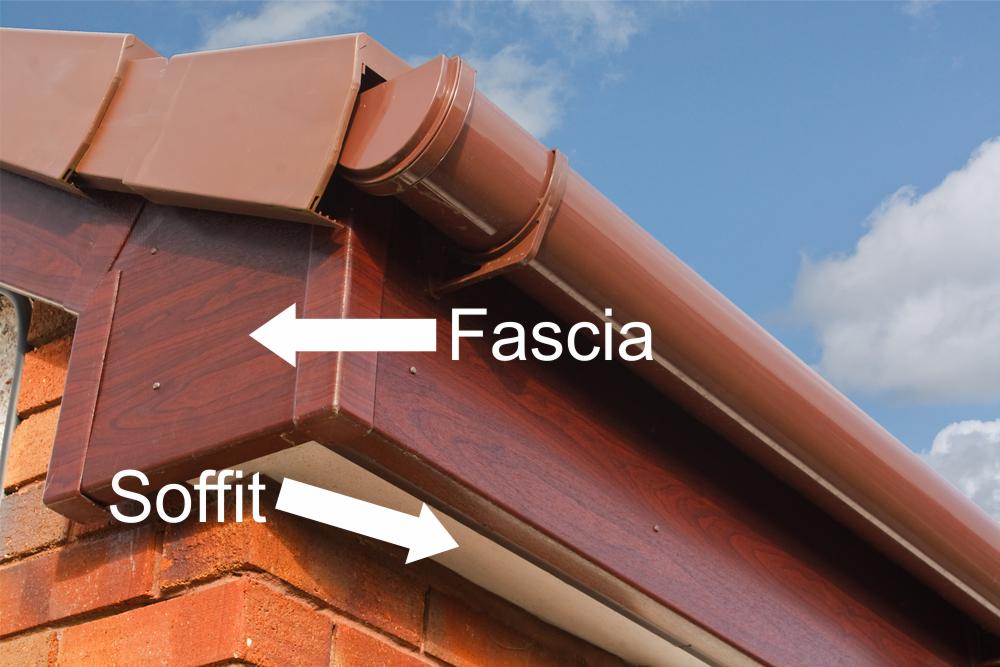 Keep Water from Blowing into Your House
Your home's soffit and fascia are critical components of its exterior. In an area like Calgary which gets strong winds, water can actually swirl up under the eaves of your home and enter into it. Strong soffit and fascia from TransCanada will stop the water and deflect it onto the ground or your eavestroughs, keeping the inside of your home dry.
Keep Animals or Pests from Nesting in Your Home
Soffit and fascia are a great way to keep insects like wasps or animals like squirrels and pigeons from setting up shop in your home. The two offer an added degree of protection against vermin and pests — if they're installed correctly that is. At TransCanada our soffit and fascia are made from a specially formulated metal blend which is light, but also durable and strong. Our on-site customization allows us to fit the soffit and fascia to the exact necessary specifications of your roof too.
Prevent Mold & Mildew from Entering the Rafters
Properly installed and ventilated soffit and fascia can prevent mold and mildew from getting into your roof's rafters. The two act as a breathable barrier that promotes healthy air circulation throughout the upper parts of your home, which can also extend the life of your roof or its shingles.
Disguise Ventilation
You can use your home's soffit and fascia to disguise its ventilation. Our custom designed soffit and fascia will seamlessly blend your ventilation into the design of your roof for an enhanced look that gives your home further curb appeal.
Stand Out from the Crowd
Soffit and fascia can really make your home stand out from the other ones in your neighbourhood. With a number of colours to choose from, our specially formulated metal blend has a low lustre finish which gives your house an impressive, stream-lined look.